You've found damage to your vehicle
There is nothing worse than a niggling dent on your car or van. Things to consider.
Budget. Do you take it to a body-shop and pay hundreds of pounds to get it repaired?
Cleanliness. Are you looking for a environmentally friendly solution to fix your dent?
Convenience. Prefer to get it fixed at home, rather than have your car at the garage for days?
Well you can by simply contacting Chris at Dent-Tech on 07799 624204
Owner Chris Murphy, has established himself to be one of the top dent technicians in and around the Berkshire area. He's built up a large base of satisfactory clientele, from the motor trade to multiple private customers.
"I provide a fast and environmentally friendly service to remove your dents in around the Berkshire area. No need for costly garages using paints and fillers, and I can fix your dent at your home or place of work".
Benefits of PDR
Environmentally Friendly (chemical free) ✓
Highly cost effective compared to body-shops ✓
Enhances the appearance of your vehicle ✓
Repairs carried out at your chosen location ✓
No mismatch paint worries ✓
Aids re-sale success ✓

COMPETITIVE PRICE
Our aim is to provide a fast and efficient service with great value for money.
Every dent is unique, therefore I will ask you to send me a photo of the damage first and then I can provide an estimate cost over the phone. I will re-estimate the quote once I can see the vehicle for myself onsite.
Very happy to provide references, please also read customer testimonials on the next page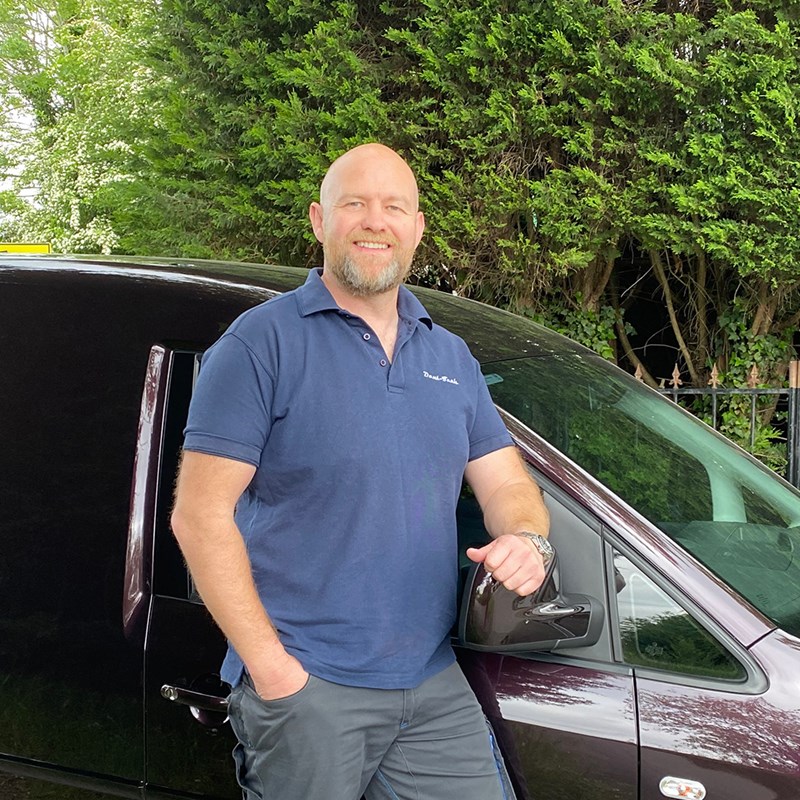 Chris Murphy
"I pride myself on my work and operate on the philosophy that I'm happy when the customer is happy"
PDR system specialist
Trading as Dent-Tech since 2005
Professional quality service
Reliable and courteous
Many trade and private clients
GET A FREE QUOTE
If your vehicle has some nasty dings and dents then we are the company to assist you. We come to your home or work with a punctual and polite service at no extra charge!